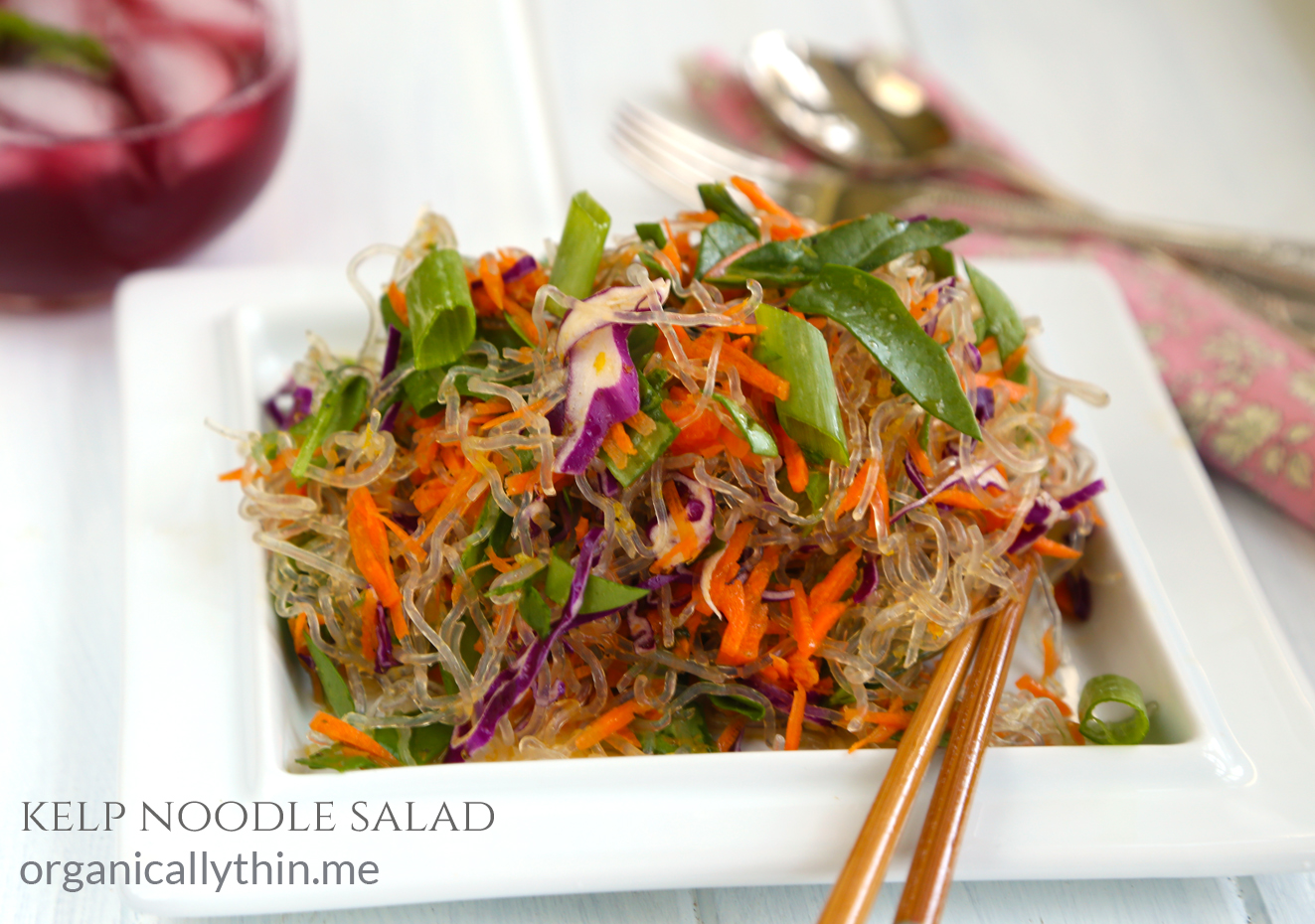 We all need to incorporate more sea-veggies into our diets. Kelp is loaded with minerals and contains healthy polysaccharides. Kelp is antiviral, anti fungal and anti microbial. Yay!! We love that! Kelp contains selenium which is great for immune building. Kelp has been known to protect women from estrogen induced breast cancer. I would recommend eating sea veggies and kelp if you were taking birth control pills, to gain possible protection from extra estrogen. This awesome yummy sea-veggie is also rich in calcium that is easily absorbed and is also a great source of iodine….AND these kelp noodles are completely grain free!!
Salad components:
1/2 cup shredded purple cabbage
2 cups spinach coarsley chopped
2 shredded carrots
3 chopped scallions
1/2 package of kelp needles (soaked in warm water, then rinsed well pat dry)
(avocado and grated apple would be great in here too!)
Dressing:
1 whole orange juiced and zested
1 whole lemon juiced and zested
3 tablespoons sesame oil
1 tablespoon hot sesame oil
3 tablespoons olive oil
pinch seasalt and pepper
(optional 1 tablespoon Nama Shoyu)
After the kelp noodles have soaked in warm water for a few minutes, rinse them, and let them drain in a colander. Pat dry with paper towel. Cut through the noodles a little so they are not so long.
Combine all of the salad components in a large bowl. Whisk the ingredients for the dressing together. Add dressing to the salad and toss. This salad is great to make ahead. You can let it sit in the fridge for an hour or more.