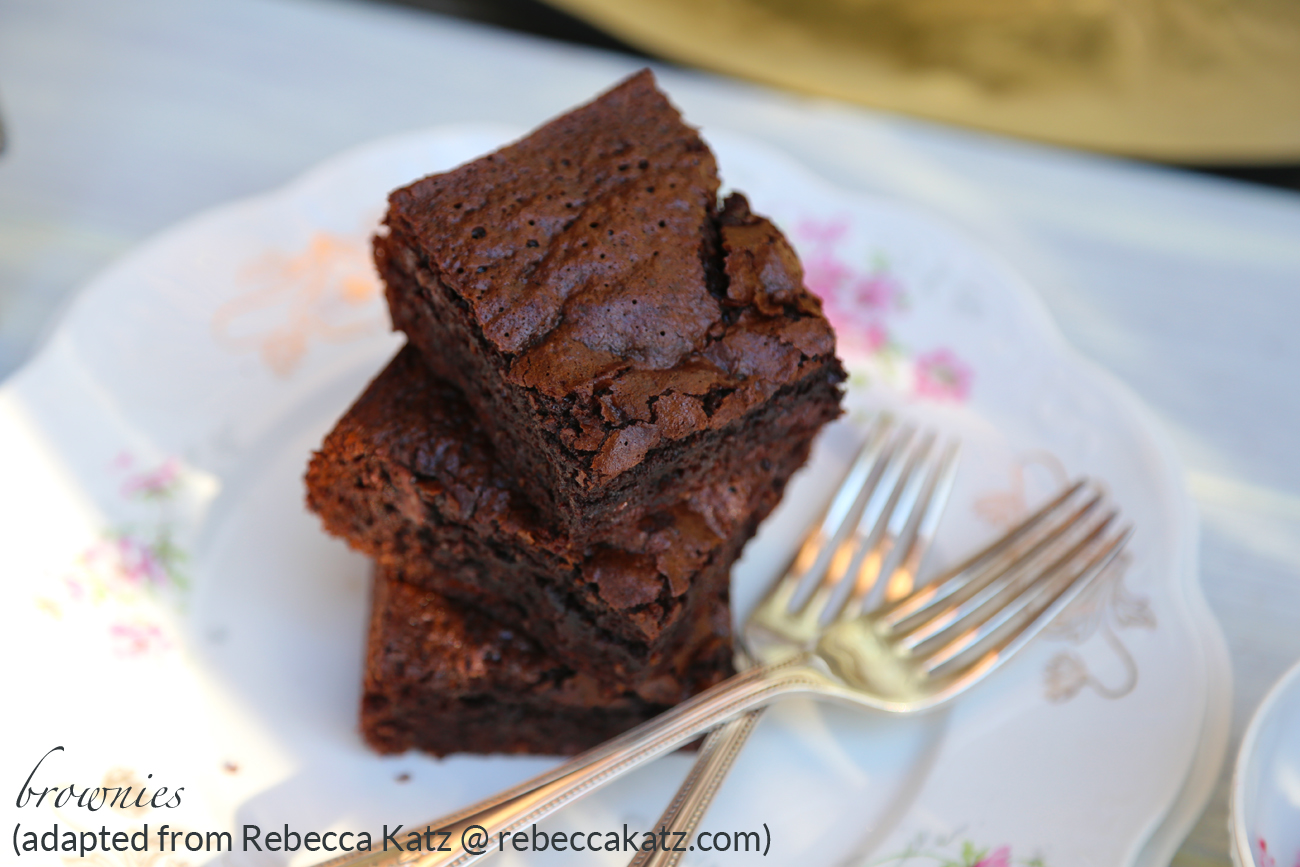 I made these brownies today from Rebecca Katz's cookbook The Longevity Kitchen. These were really fantastic! I ate two back to back. The texture is perfect they are a little bit fluffy and the flavor is truly divine. I made just two adjustments to the recipe, here is what I did.
1/3 cup almond flour
1/3 cup all purpose gluten free flour (red mill)
2 tablespoons organic unsweetened cocoa powder
1/2 teaspoon baking soda
1/8 teaspoon redmonds real salt
8 ounces 60% cacao chocolate chopped fine
1/3 cup organic cold pressed canola oil
2/3 cup grade B maple syrup
2 organic eggs
1 teaspoon vanilla extract
Preheat oven to 350°. Line 8″ square baking pan with parchment paper, then grease the paper. Combine the flours salt baking soda and cocoa powder in small bowl and whisk together. Melt half of your chopped chocolate in a double boiler, should only take a few minutes.. turn it off and set aside. In the bowl of an electric mixer add your eggs, whisk them up for about 1 minute. Slowly add maple syrup to eggs in a steady stream. Add vanilla. Now add in your flour mixture, scrape bowl down. Add the melted chocolate. Now, add the remaining chopped chocolate and the 1/3 cup canola oil. Blend together. Pour into baking pan. Bake for 30 minutes. Let cool slightly in the pan then lift out using parchment paper. Slice with sharp knife.
Cut into 16 little squares.
1 brownie: calories 130, fat: 9 grams, carbs 10 grams, protein 2 grams, fiber 1 gram