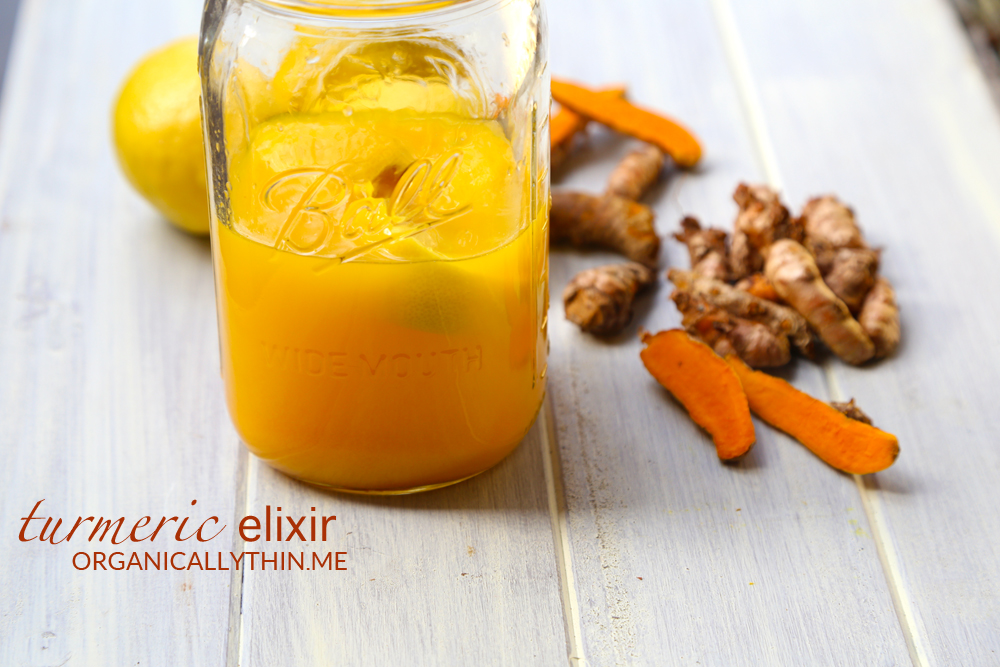 This is quite possibly my favorite beverage. It is a little bit sour but very bright, refreshing and tasty. It is so healthful and full of anti-inflammatory, antioxidant and immune boosting properties. It is the golden spice that gives curry dishes its' beautiful hue and referred to as "The Holy Powder". Turmeric is a root that is grown mostly in Southern India and Indonesia. It is so magnificently orange inside that it will instantly make you smile and think of the beautiful warm sun. Turmeric is rich in iron, potassium, magnesium and Vit B6. Curcumin is the main ingredient in turmeric. It protects agains liver disease, diabetes, arthritis, Alzheimer's, and cancer. Studies have shown that turmeric inhibits cancer cells from growing, metastasizing, and helps the body destroy abnormal cells.
Ingredients:
6-8 pieces of turmeric root
1 chunck (about 2″) of ginger root
3-4 lemons
30 ounces coconut water
sprinkle of cayenne pepper
(optional pure maple syrup if its too sour for you)
Juice the turmeric and ginger and lemons in an electric juicer. Pour into a large glass pitcher, add 30 ounces of coconut water and a dash of cayenne. Mix and keep in refrigerator for about 5 days.
By the way, my husband has mixed this with vodka and crushed ice for a cocktail and he promises it to be a winner!