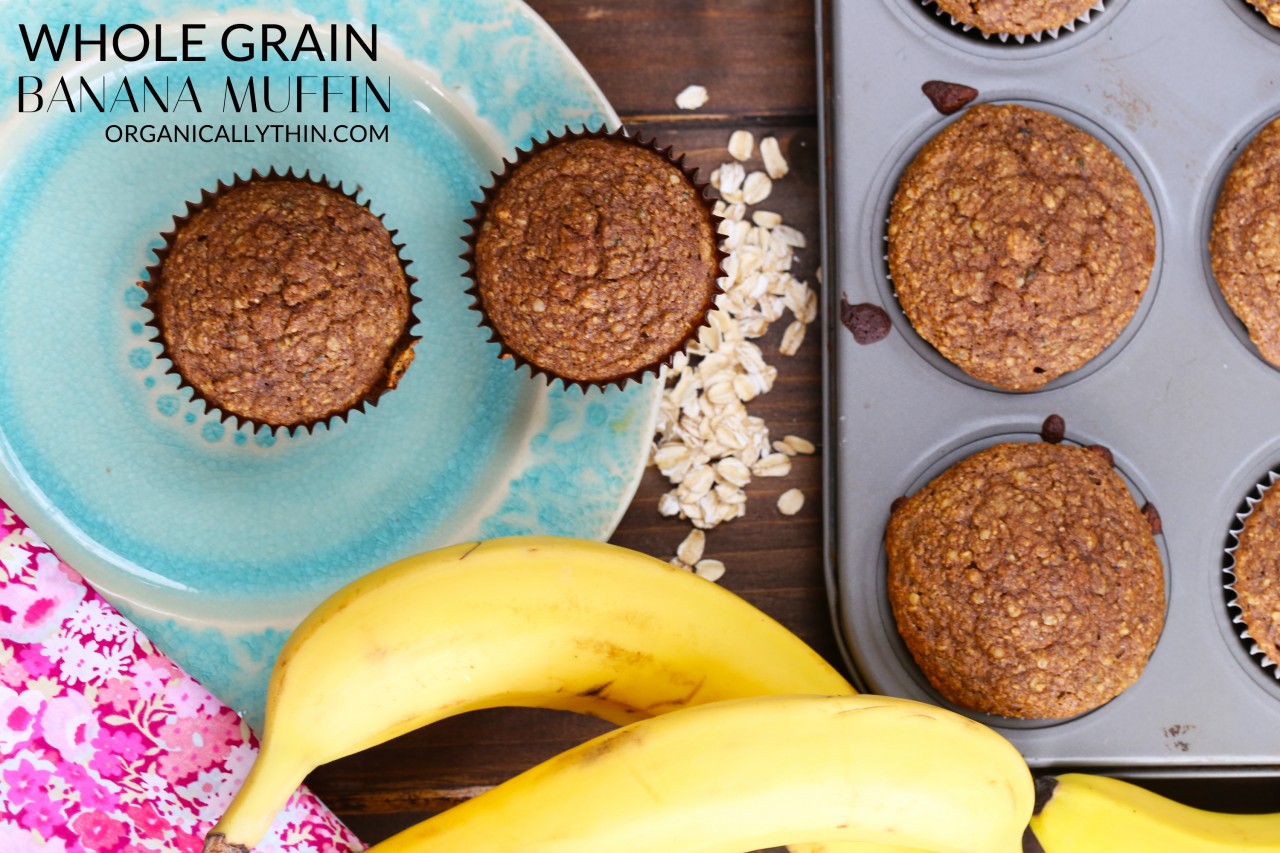 I love when I have the opportunity to add super foods to a recipe. This is an amazing recipe to make for the kids as an after-school snack. It even makes a great breakfast with a scrambled egg or yogurt before school. These muffins are filled with wholesome ingredients, hemp for extra protein, amino acids, omega 3 & 6 and lots of vitamins. I have also added turmeric which has a compound called curcumin that has tremendous medicinal benefits and powerful anti-inflammatory and antioxidant properties. Feel free to double the amount of turmeric if you are a fan for a bigger boost! These yummy muffins pack only about 170 calories each.
Makes 18 muffins
1 1/2 cups of oat flour (or rolled oats ground in blender)
1/2 cup whole wheat pastry flour – or any whole wheat
1 1/2 cups almond milk + 1 cup of dates – blended together in blender
2 very ripe bananas
3 large organic eggs
1/4 cup hemp hearts/seeds
1 teaspoon baking soda
1 teaspoon baking powder
3 teaspoons cinnamon
1/2 teaspoon turmeric
1/2 teaspoon sea salt
2 tablespoons vanilla extract
3 tablespoons apple sauce
2 tablespoons olive oil
Preheat oven to 400°
Blend all ingredients together in a stand mixer. Line muffin tins with paper cupcake liners. Fill muffin tins 3/4 way up with batter. Bake for about 18-22 minutes until inserted toothpick comes out clean.