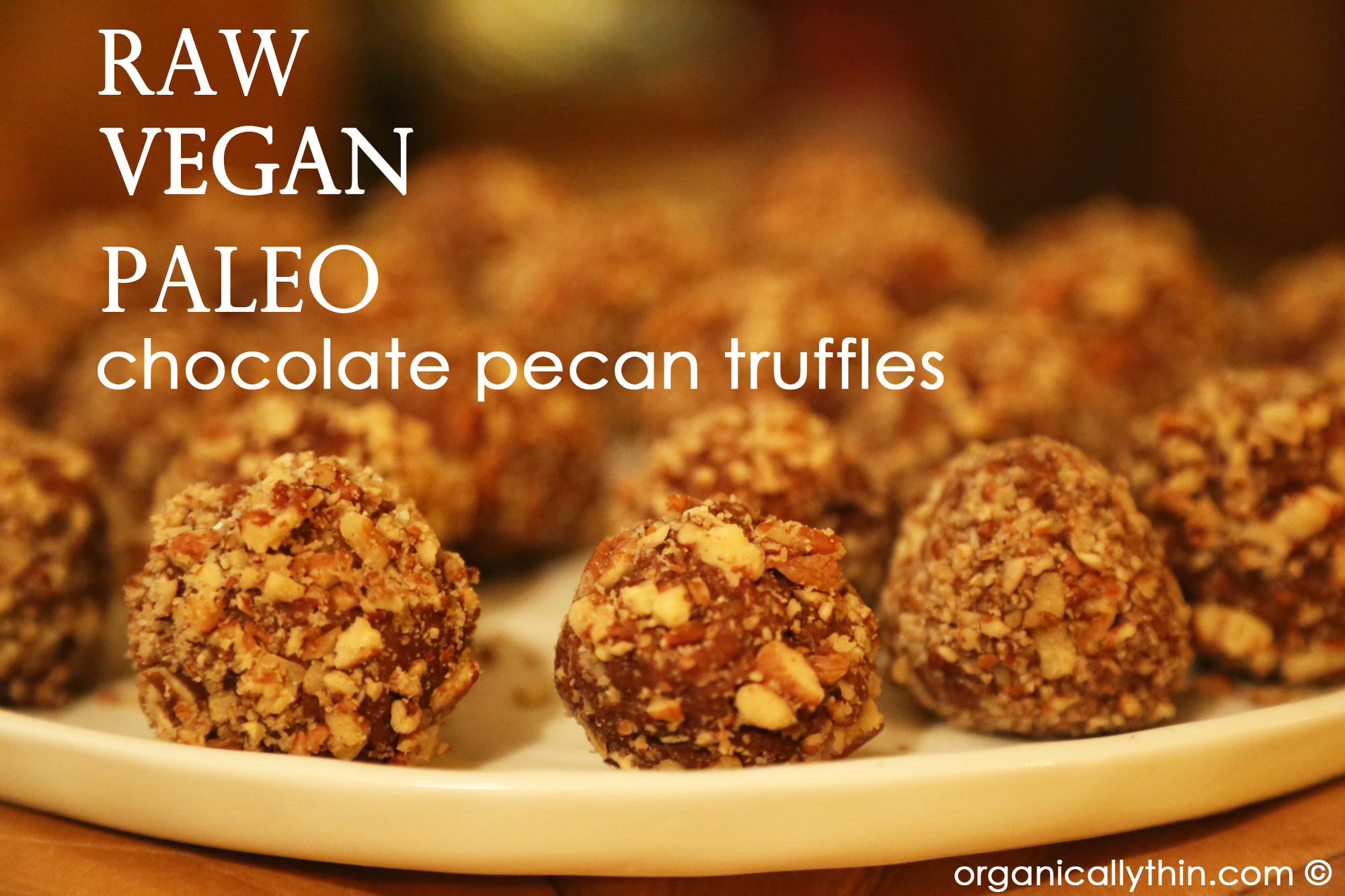 This recipe literally takes 5 minutes to make and they are so delicious and healthy. You can really get creative with and add any number of things. You could add a liqueur like amaretto, or grand marnier. You could add flaked coconut or ginger. Play around with it. They are super yummy.
2 cups pecans
1 packed cup dates(pitted) soaked in about 1/4 cup hot water
1/2 teaspoon cinnamon
1/2 teaspoon seasalt
1/2 teaspoon vanilla extract
4 tablespoons raw cacao
Add all ingredients to a high speed blender (like a vitamix). Include the water that the dates have been soaking in. Use the tamper to help move the mixture around safely. Alternatively you could use a food processor. When your mixture is blended and smooth remove to a sheet of parchment paper. You can try rolling them right away, or chill first for about 10 minutes. Roll them into little balls, then roll them in chopped nuts, or coconut. I like to add a nice pinch of sea-salt to whatever I am rolling them in, so they have that salty sweet yummy combo. Store in airtight container in the refridgerator.
Enjoy!