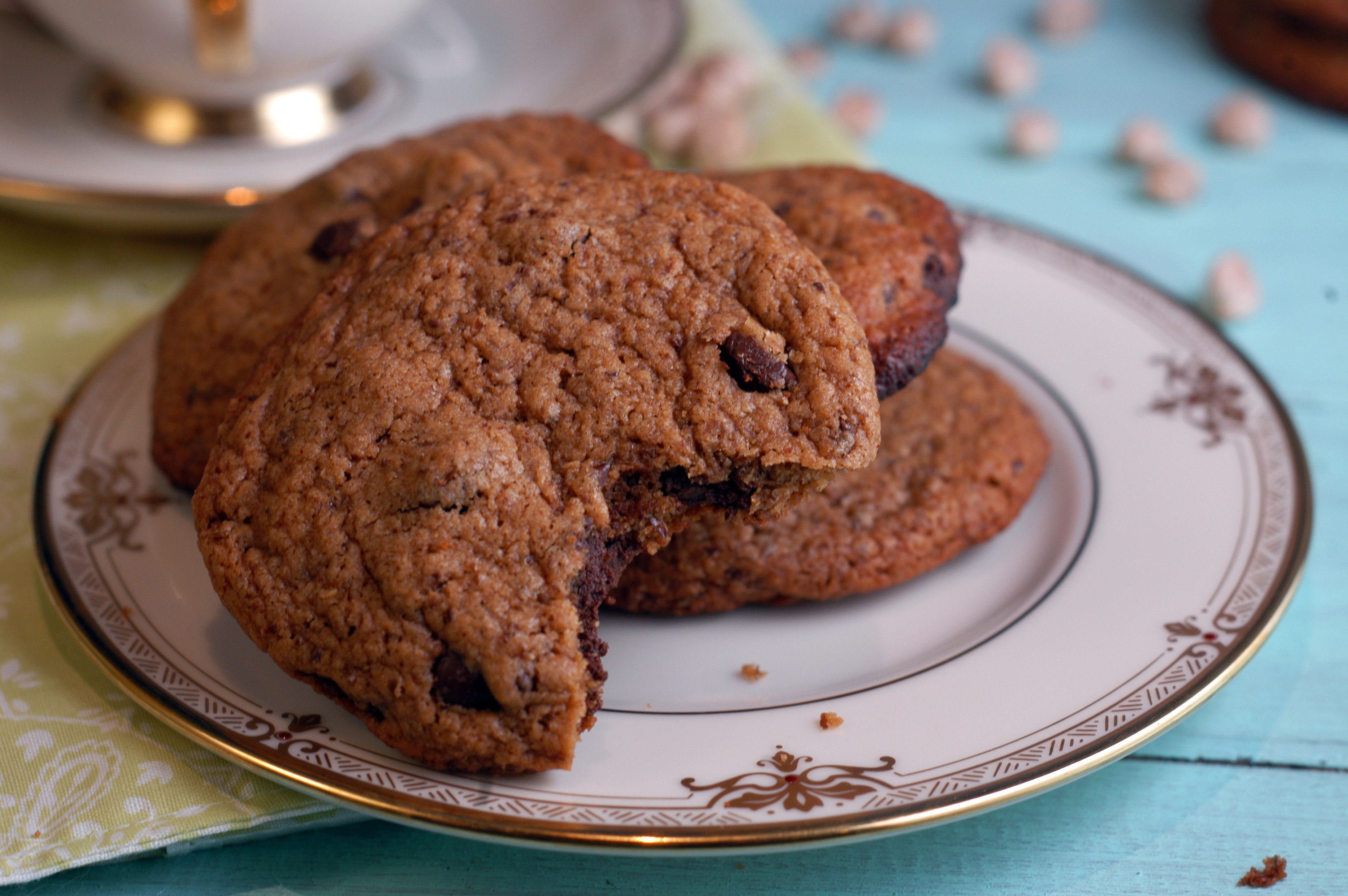 Soft, a little chewy and very delicious! These cookies are gluten-free and dairy-free. I used a combination of coconut sugar and maple syrup.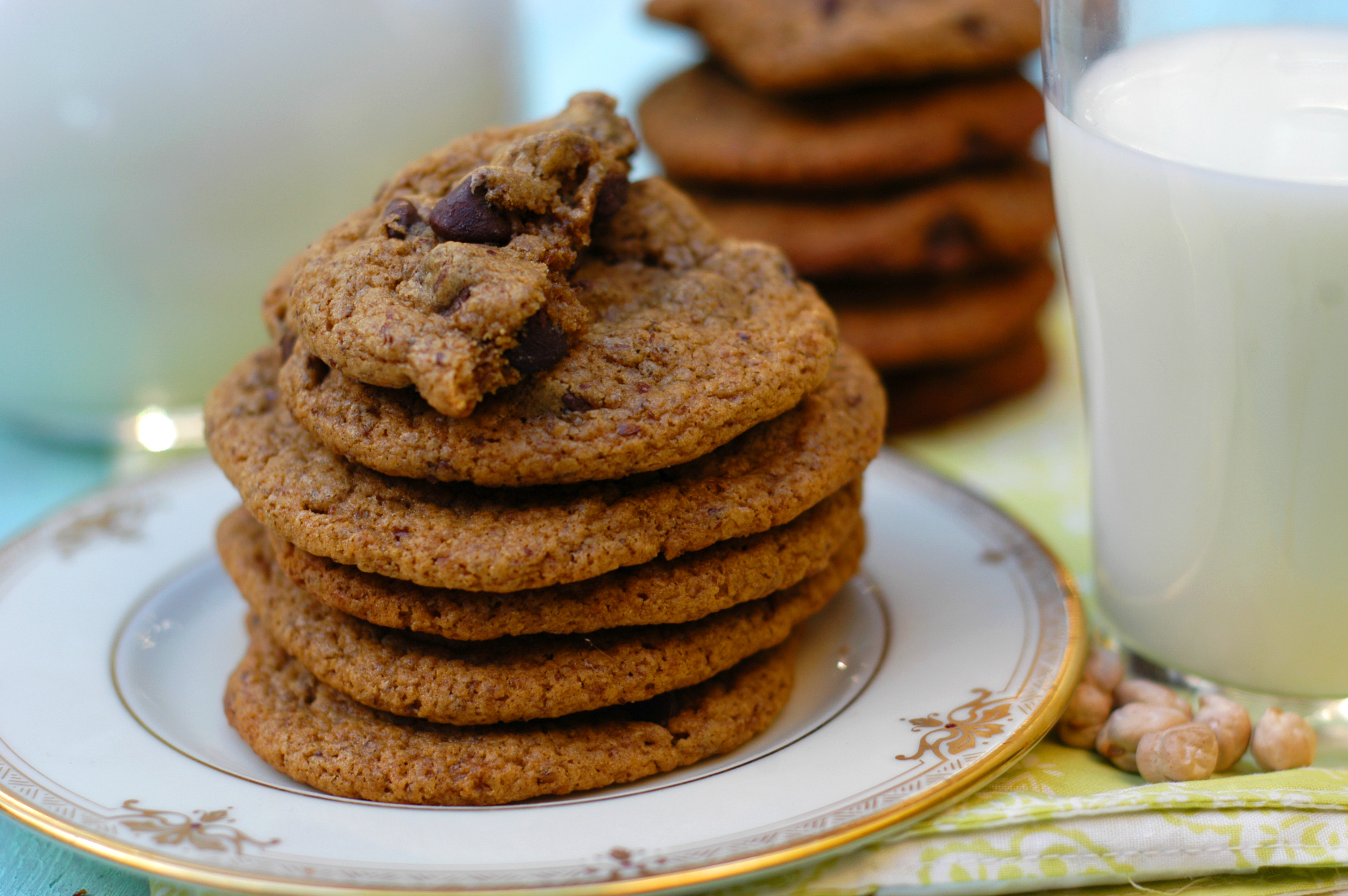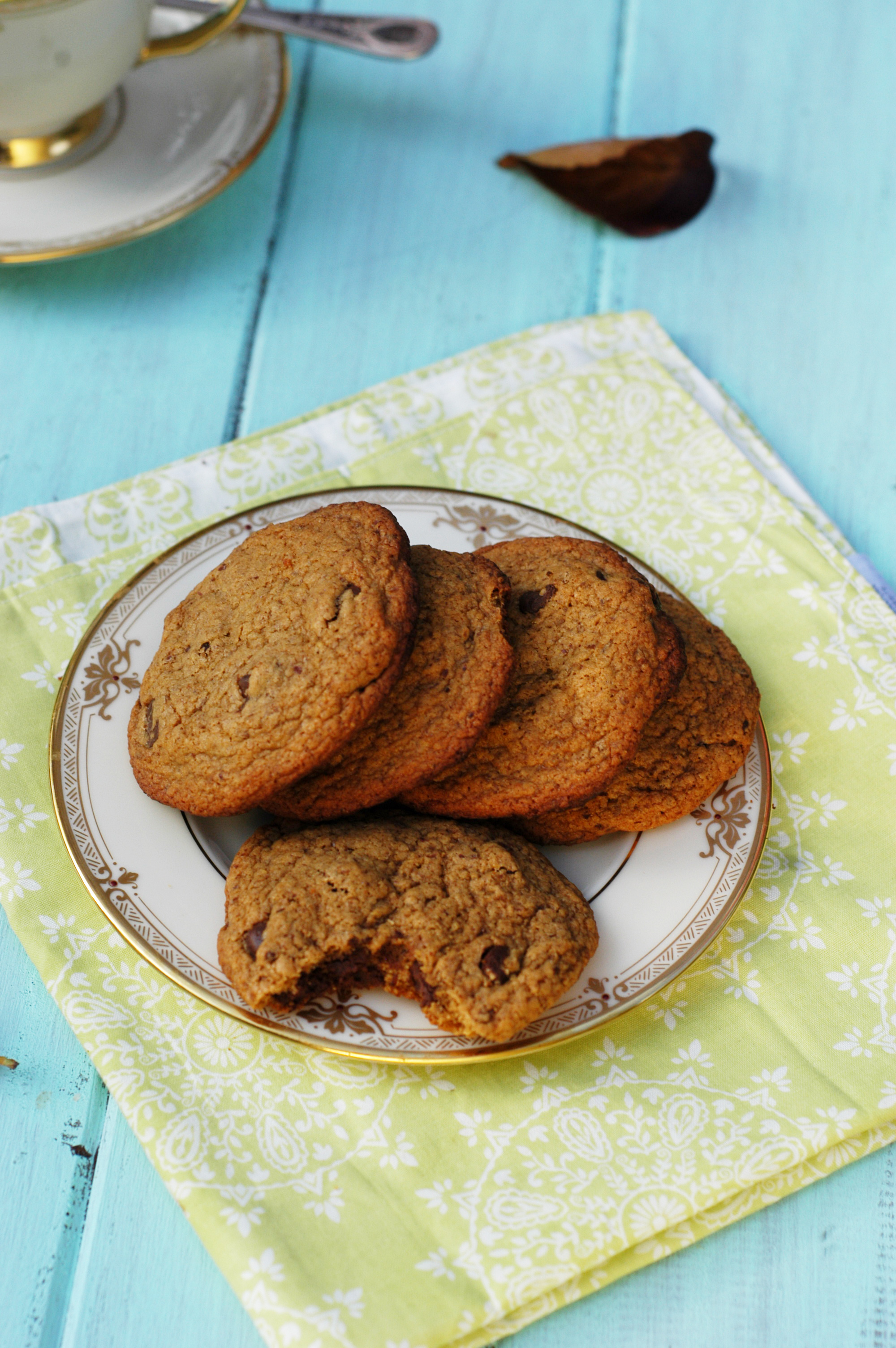 Coconut sugar has a glycemic index of 27 , whereas white sugar has a GI of 54. It is believed that the inulin in the coconut sugar slows down the absorption, making it a healthier choice than table sugar. Also, we have replaced the butter with coconut oil. Coconut oil's many health benefits include cardiac health, thyroid, weight loss, overall immune support. Coconut oils health benefits are related to its' chemical structure; MCFA (medium chain fatty acids) which are much better for our health. One of the fatty acids it contains is lauric acid which is found in mother's milk, and has many healing properties.
Organic ingredients are best
1 egg
3/4 cup coconut sugar
1/2 cup organic maple syrup
1/2 cup plus 2 tsp extra virgin coconut oil
1 vanilla bean scraped (or 1 tbls vanilla)
1/2 tsp salt
1/2 tsp baking soda
1/2 tsp baking powder
2 cups chickpea flour
1/2 cup whole ground flax meal
3/4 cup dairy-free chocolate chips
Preheat oven to 350. In the bowl of an electric mixer mix the egg, sugars, coconut oil and vanilla together until well combined. In a separate bowl whisk all of the dry ingredients together. Slowly add the dry ingredients to the mixer, then add chips last. Scoop out with an ice-cream scoop onto parchment lined baking sheets. Space them out, they will spread and grow. Cook for about 12-15 minutes or until golden.
Nutrition Info: (provided my caloricount.about.com) Serving Size: 1 large cookie Calories 156, Fat 7 grams, Carbs 22, Sugars 12, Fiber 3.7, Protein 4.1