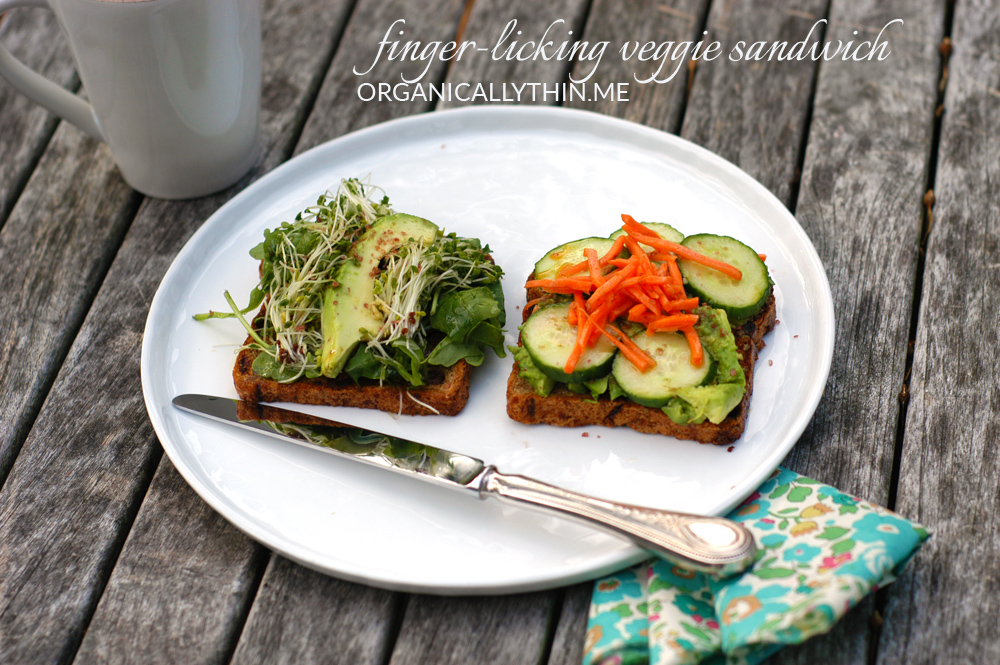 Simply a sandwich. This was my lunch today. Toasted Ezekial cinnamon raisin bread.
1/2 mashed avocado, sliced cucumber, arugula, broccoli sprouts, shredded carrots, coarse molokai red salt, tiny drizzle olive oil, and drizzle of hot pepper oil.
Nutritional info: about 300 calories. This sandwich is filled with heart healthy fats and immune boosting veggies. Enjoy my friends!