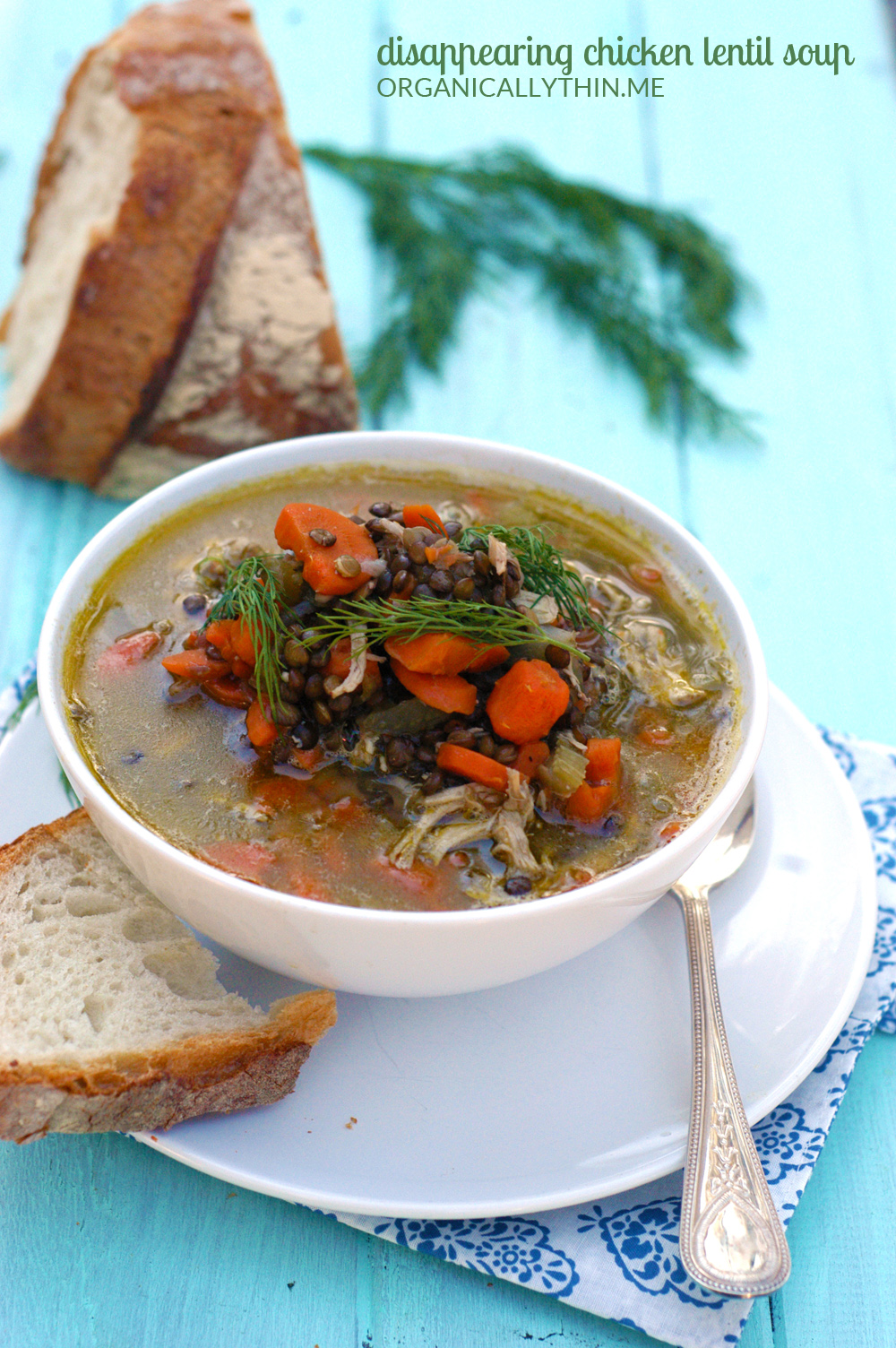 This past weekend, my family came for lunch, and I wanted to serve them something comforting, nourishing and warm. I used what I had on hand in the house, and it truly turned out very delicious. This is certainly a keeper, happy to be sharing this recipe with you.
Ingredients (organic):
4 carrots, cut into 1″ pieces ( i like them a little on the chunky side)
4 stalks celery, coarsely chopped
1 large onion chopped
6 cloves of garlic, smashed
1 1/2 cups small french lentils, soaked for several hours and rinsed
8 cups chicken stock
2 large bone-in chicken breasts
Olive oil, to coat the bottom of a large sauce pot
salt & pepper
In a large sauce pot use enough olive oil to coat the bottom of the pan. Sauté onion, carrot, celery and garlic on medium heat for about 8-10 minutes, stirring occasionally.
Add the lentils and dash of salt and pepper. Let toast for 1 minute.
Add chicken stock and 2 chicken breasts.
Allow it to come to a boil, lower and cover on simmer for about 30 minutes.
Remove chicken breast and shred the meat, add back to pot… let it cook for a few more minutes.
Nutrional Info: (These are approximate, I use on online calculator to figure) calories 300, fat 10, carbs 25, fiber 7, sugars 4, protein 23
Lentils are very high in dietary fiber which is great for lowering cholesterol and also for digestive health, and colon health. Fiber is also helpful in regulating blood sugar levels. Lentils are a great source of potassium, folate, calcium, zinc, niacin, vitamin k. iron and are truly an excellent source of lean protein.