A lazy Wednesday before Thanksgiving…the day begins with an early morning run to the local market, I took my son with me. My daughter wanted to stay home with dad… happily still in pj's.  Today is a day for baking and lingering around the house with family. I am hopeful that the memories I am creating with my children are robust enough to stand the test of time. Remembering my parents and the memories that we made and re-living the moments as I share them with my children.
Pecan Pie, one of my husbands favorites.  I have slightly adapted this recipe from Martha Stewart.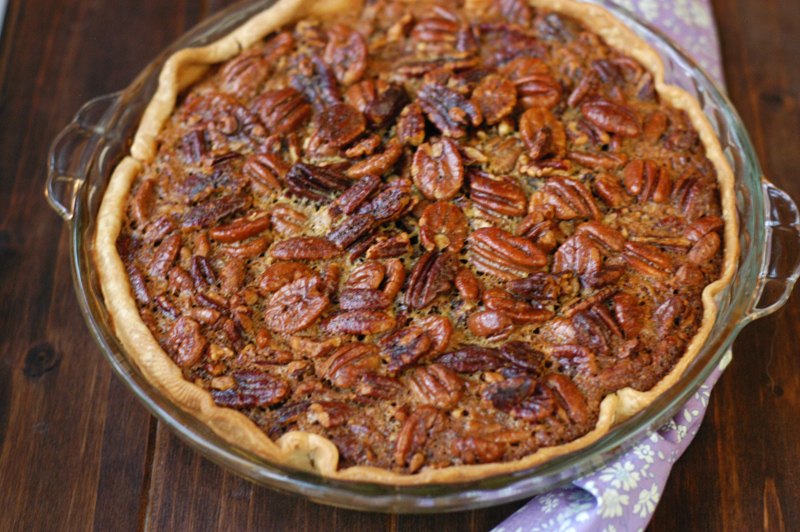 1 rolled  frozen organic pie crust
3/4 cup organic light corn syrup
3/4 cup organic light brown sugar
4 tbs melted organic butter, melted
4 organic eggs
2 tsp vanilla extract
1/2 tsp salt
3 cups organic pecan halves
Preheat your oven to 375.  Start by placing pie crust in baking dish.  Then in your mixer add all ingredients except for the nuts.  Whisk it in the mixer until well combined, then add nuts and stir with spatula.  Pour into pie crust.  Bake for about 55 minutes.  Serve with whipped cream or vanilla ice cream.