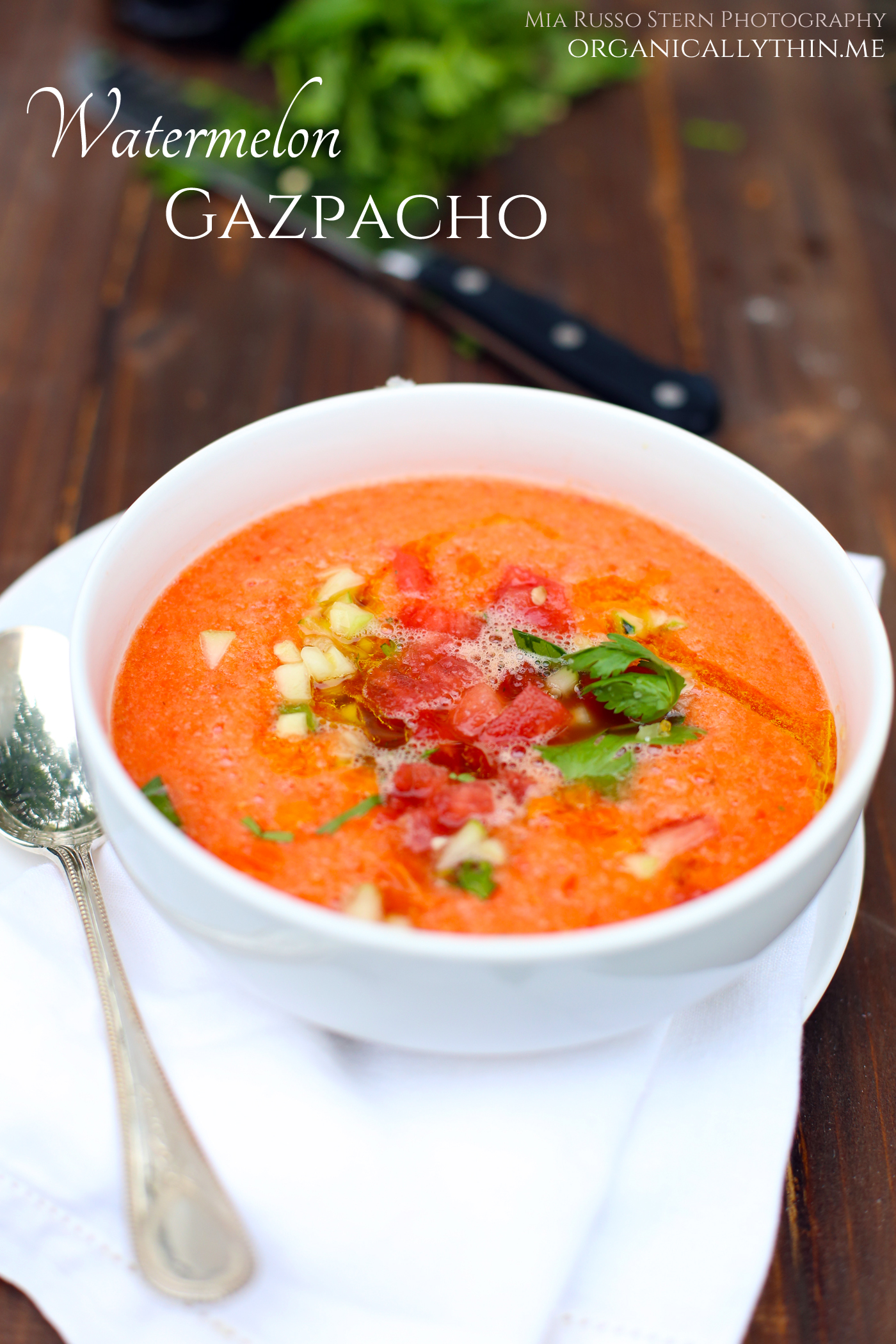 I can remember the very first time I had a cold fruit soup. It was strawberry actually, and it was divine. I remember the day well, funny how foods, flavors and aromas all intertwine with deep, old memories. This is my little spin on that cool summer- soup vibe.
Smoothies and soups are so easy on digestion, they make a great choice as a clean eater… and are so satisfying. This is a delicious watermelon gazpacho recipe that I have added to my 10 day detox.
WATERMELON GAZPACHO
Makes about 6 servings
6 cups of watermelon (reserve and dice 1 cup)
2 sweet orange peppers " 1 diced fine
1 cucumber, peeled (reserve and dice 1/3)
½ bunch parsley chopped
½ bunch cilantro chopped
½ shallot
2 tablespoons raw onion
½ jalapeno seeded and ribs removed
4 tablespoons olive oil
1 teaspoon apple cider vinegar
pinch sea salt and pepper
Finely dice just the reserved amounts of watermelon, orange pepper, and cucumber. Put aside.
Add 5 cups of watermelon, 1 orange pepper, 2/3 of a cucumber, and onion to container of a high-speed blender. Zip it up. Then add apple cider vinegar and olive oil, salt & pepper and stir. Finally, add the diced watermelon, cucumber, pepper, jalapeño, chopped parsley, and cilantro.