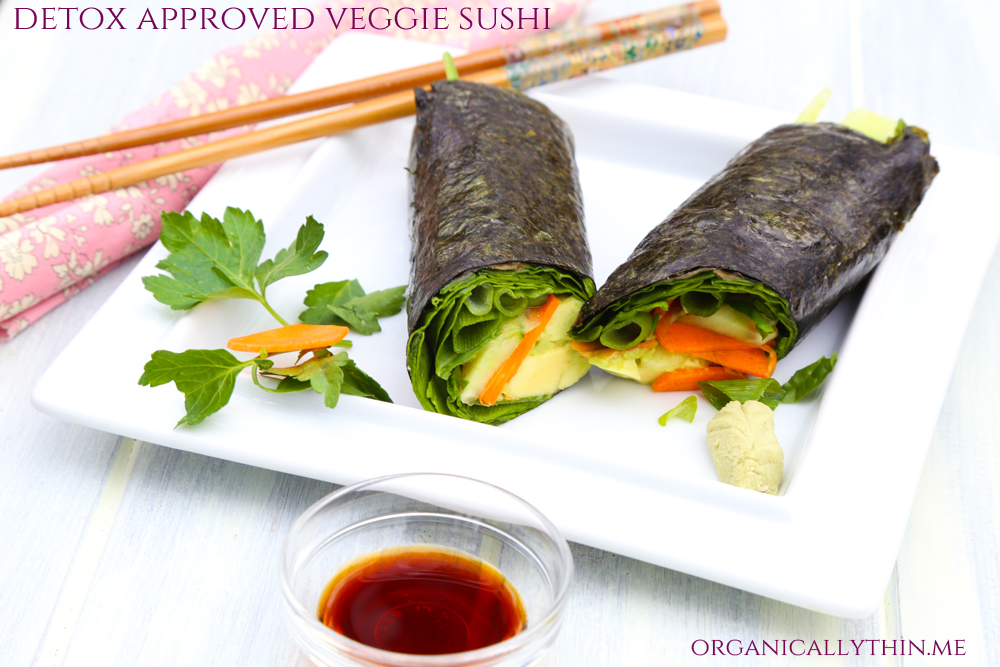 These are super yummy and not that difficult to make! If you don't have a sushi mat, you can still make these, however using a mat is more fun and does help make a nice looking roll. I recommend wrapping the sushi mat in plastic wrap, to keep clean. Always start with your nori shiny side down. You can add a little water to the far side of the edge of the nori to help seal it up when you roll it.
(Serves 2)
4 nori sheets
½ cup watercress or baby spinach
¼ cup purple cabbage shredded
¼ cup carrots julienne
½ cup sprouts
1 small cucumber, sliced lengthwise
â…› to ¼ bunch cilantro, chopped
4 scallions chopped
½ avocado, sliced thin
SESAME SEED SPREAD
5 tablespoons tahini
2 tablespoon raw honey
1 tablespoon sesame oil
2 tablespoons rice wine vinegar
1 teaspoon hot chili oil
½ teaspoon sea salt
zest from 1 lemon
1/2 teaspoon fresh grated ginger
Black pepper to taste
Make the spread:
Add all the ingredients in a small mixing bowl and whisk, add hot water if the consistence is too thick
The process:
Cover sushi mat with plastic wrap. Start with nori, shiny side face down. Add 2
tablespoons of sesame seed spread, and spread it out across the length of the nori closer to you. Layer your veggies and roll. Cut in half and serve with Nama Shoyu and wasabi.