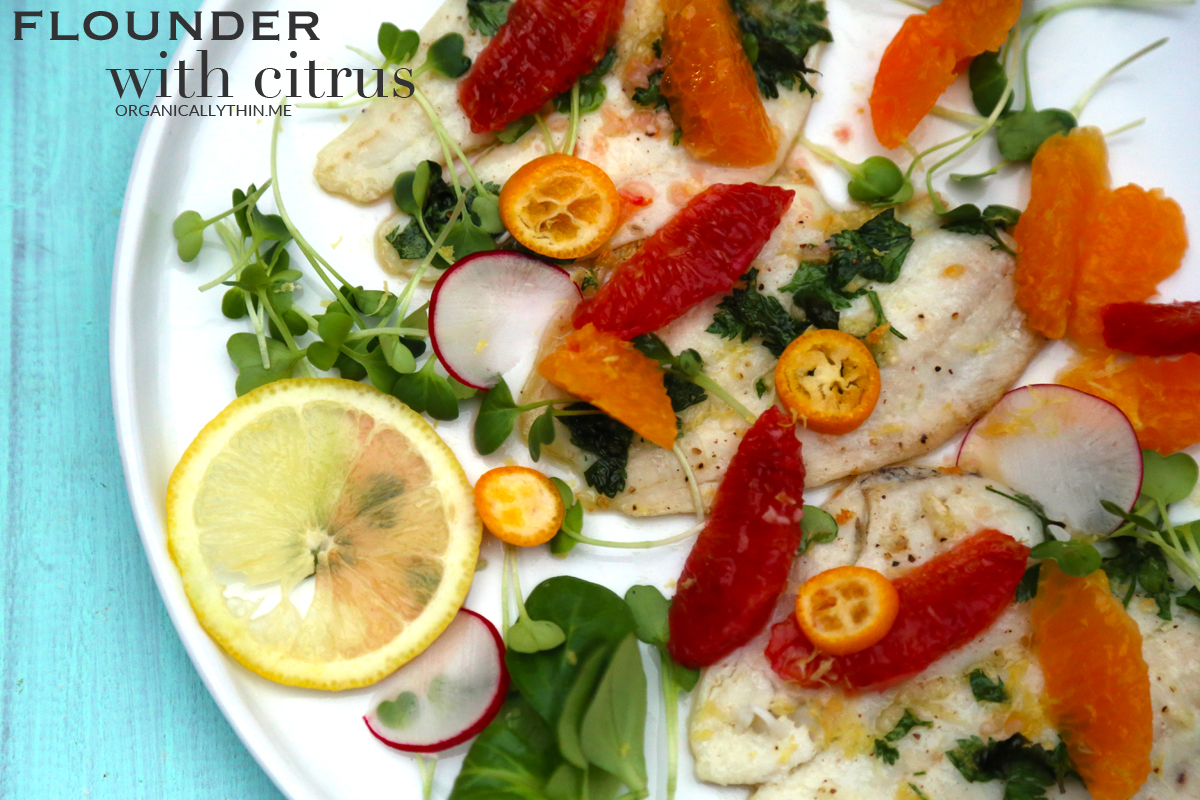 Now that Christmas is over, and New Years has passed, it is truly time to make a commitment to our health and clear out the fridge! I have thrown away all of the leftovers, the cookies, the cheese cakes…and it feels really good.
Today for lunch I made such a super simple and quick meal that was truly rewarding. Super nutritious, beautifully presented in all its natural splendor and easy to prepare. This would make a lovely presentation for entertaining and would also be a great and simple entree for a lunch crowd.
Preheat oven to 400
For the fish:
4 filets of flounder
3 cloves of garlic, minced or put through a garlic press
s&p
4 teaspoons olive oil
This will work with any white fish, like a sole or flounder. Today I used flounder.
Line a baking sheet with parchment paper. Rinse and pat dry the filets. Arrange on baking sheet. Drizzle with about 1 tsp olive oil and sprinkle with salt and pepper, and crushed fresh garlic. I like to use a garlic press here. Pop them in the oven for 14 minutes.
Vinaigrette:
Once you have supremed the oranges, you will be left with the carcass of the fruit- squeeze this into a small bowl for your vinaigrette. Add about 3 tablespoons of olive oil salt and pepper.
For the salad:
mache
arugula micro greens
orange segments (blood orange, tangerine, satsuma)
5 cumquats, sliced
mint leaves
parsley and cilantro leaves
1 radish, sliced
red onion, sliced – just a few slices
Dress greens and oranges with vinaigrette, reserve a little to add at the end. Serve fish alongside salad or on top. Spoon remaining vinaigrette on top of fish.