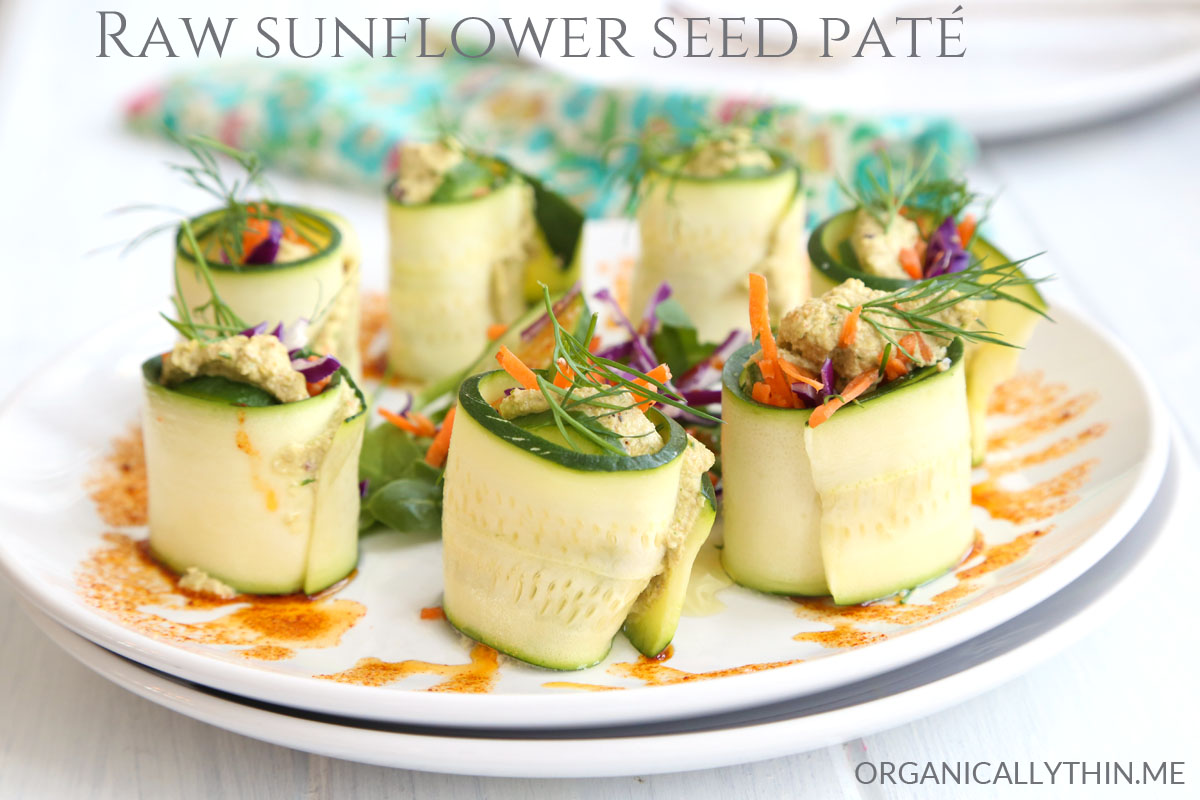 Sunflower Seed Paté is a super popular recipe amongst the raw food community. This recipe is very simple and very easy to tailor to whatever flavor profile you might be in the mood for. You can tweak the spices and ingredients for different flavors. You can add sun-dried tomatoes and pine nuts for a rustic Tuscan flavor. You can add mint and scallions, roasted red peppers, olives, basil, jalapeños lime and cilantro… you see where I am going…you can do anything you want here.
Here is what I made today and it was lovely.
Ingredients For The Paté:
1 cup of sunflower seeds soaked in water overnight
1 lemon zested and juiced
2 small cloves of raw garlic
1 tablespoon raw onion
2 tablespoons of fresh dill
2 tablespoons of fresh cilantro
1/2 teaspoon coarse salt
1/4 teaspoon black pepper
tiny dash red pepper flakes
1/2 teaspoon of smoked paprika
4 tablespoons of olive oil
The Process:
Rinsed the soaked sunflower seeds in fresh water. Toss all ingredients into your blender or food processor and zip it up! Taste for seasoning and add according to what you like.
Zuchini Roll Ups:
Cut the ends off of your zucchini. Carefully slice thin on a mandolin from top to bottom. Salt your sliced zucchini and let them tenderize for about 5 minutes. Slice a cucumber into thin rounds. Shred carrot and purple cabbage. Start by adding one cucumber slice in the center o zucchini. Add 1 teaspoon Paté then top with shredded carrots and cabbage and fresh dill, roll up. Use more Paté towards the end as your "glue".
Optional:
Mix a few tablespoons of olive oil with smoked paprika, salt, garlic powder and drizzle on top.