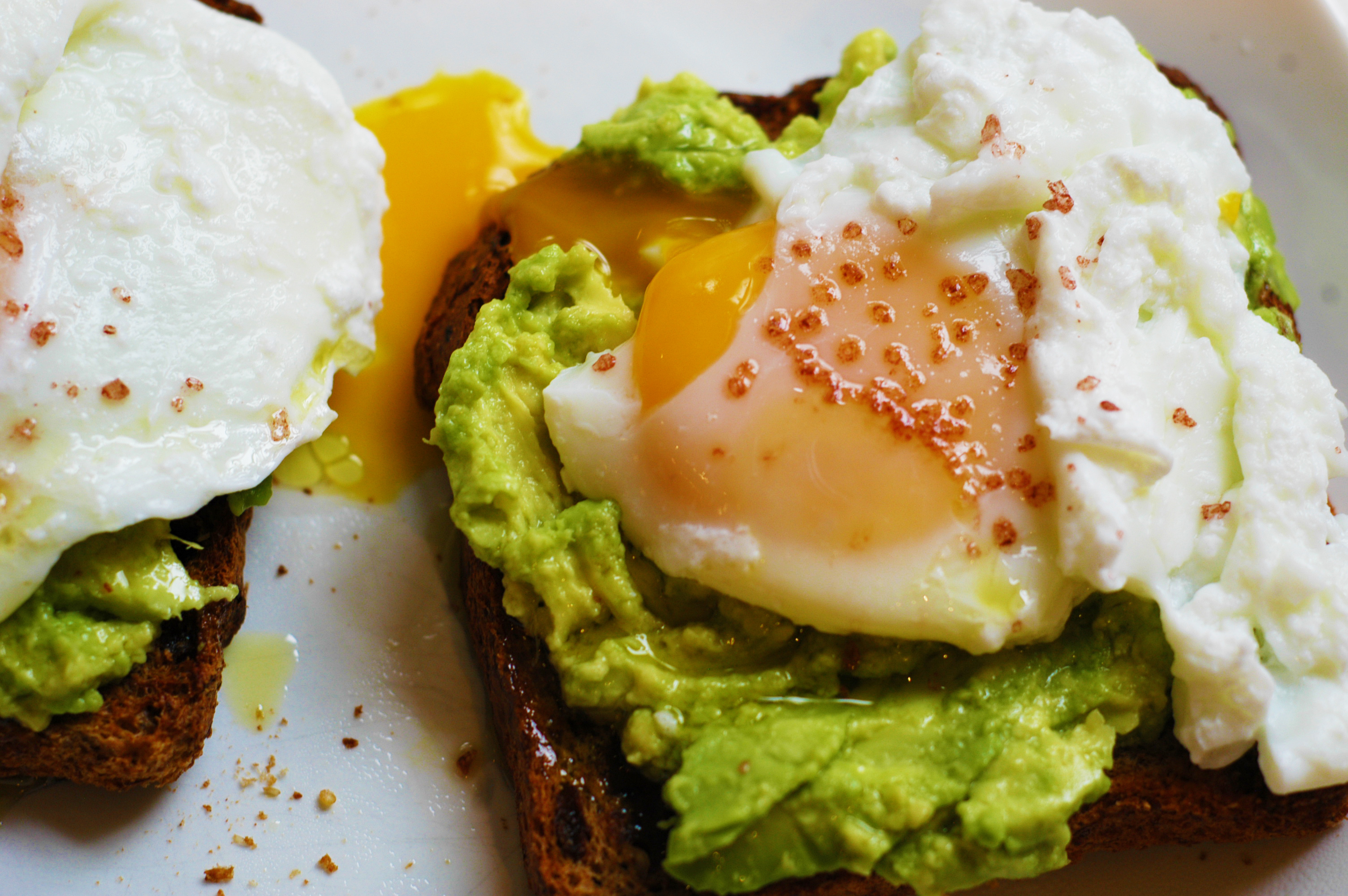 Simple and quick power Breakfast that is sure to fill you up.
I like to use sprouted grain bread, like Ezekial Raisin.
Mash one organic avacado with salt and olive oil, spread it on toast and top it off with a poached egg and a nice coarse finishing salt.
Nutrition: This is a slightly high calorie Breakfast at about 650 calories, but it will keep you full for a while. Avocados are super healthy and full of monounsaturated healthy fat, which are easier to burn. Avocado is also high in potassium which is so essential to heart health and heart rhythms, muscle twitching and cramping etc. One avocado has twice the potassium as one banana!