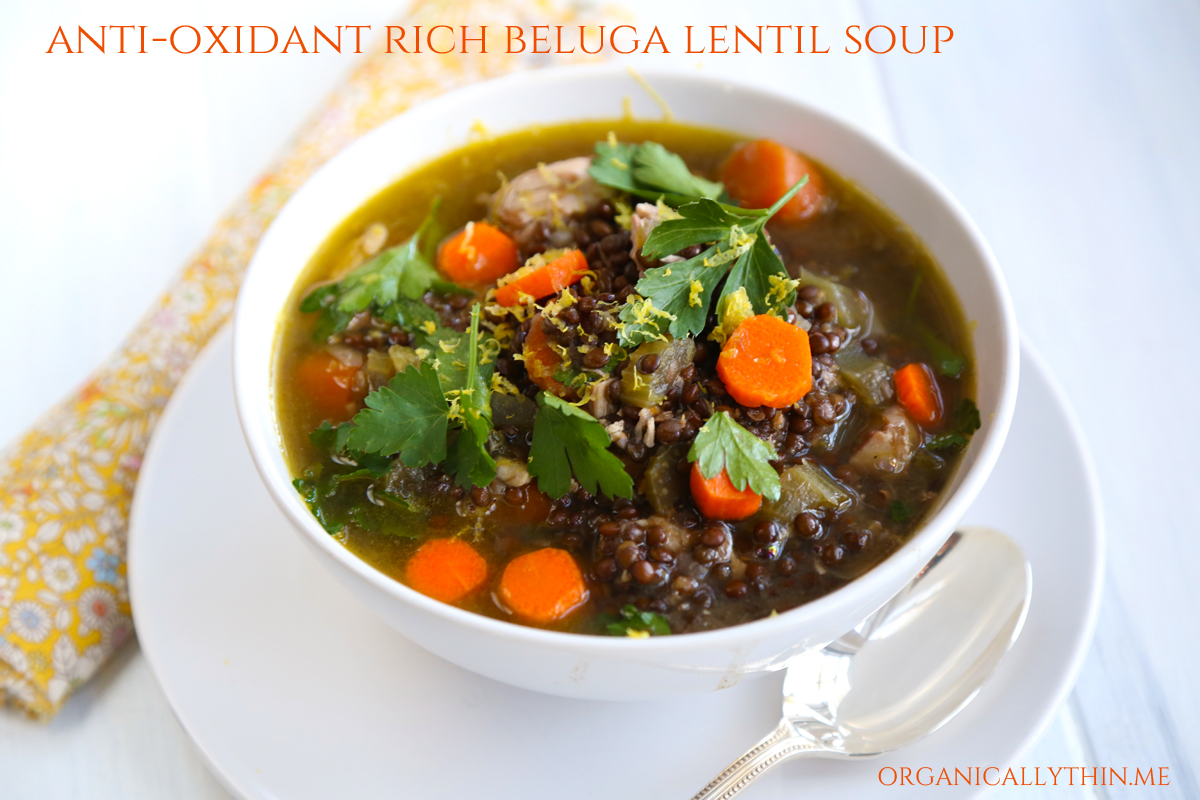 Another cool and delicious superfood to look out for. Beluga Lentils. They are tiny black lentils that are packed with our favorite anti-cancer weapon anthocyanins due to this dark black pigment. Lentils are a wonderful source of magnesium and essential element that protects and helps our most important organ our heart. In addition magnesium is great for people who are diabetic or pre-diabetic.
Lentils are also packed with fiber and folate. They are part of the legume family but more specifically a "pulse".
Try these awesome black antioxidant rich beluga lentils.
http://organicallythin.com/2013/11/25/disappearing-chicken-lentil-soup/