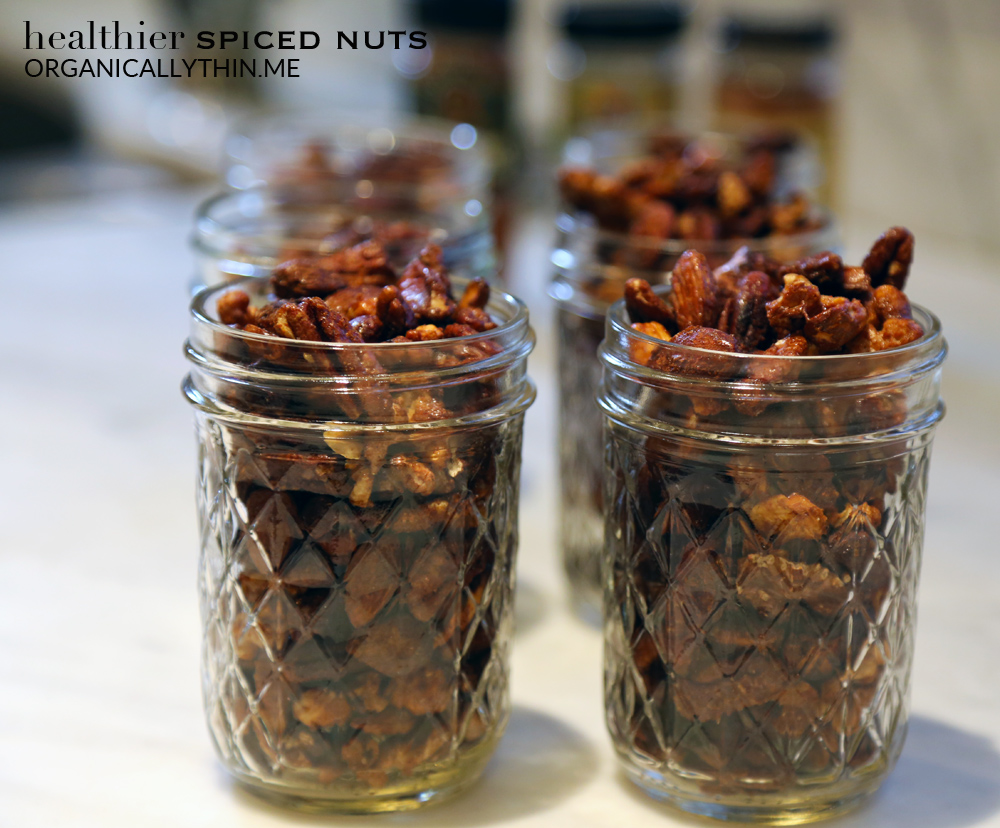 These are SUPER simple to make and are addictive and delicious. Have fun with them, you can add whatever spices you like. They are a great snack to present when having friends over for a cocktail or glass of wine. Perfect for the holiday hor d'oeuvre table. They will last a few weeks in a covered container in the fridge.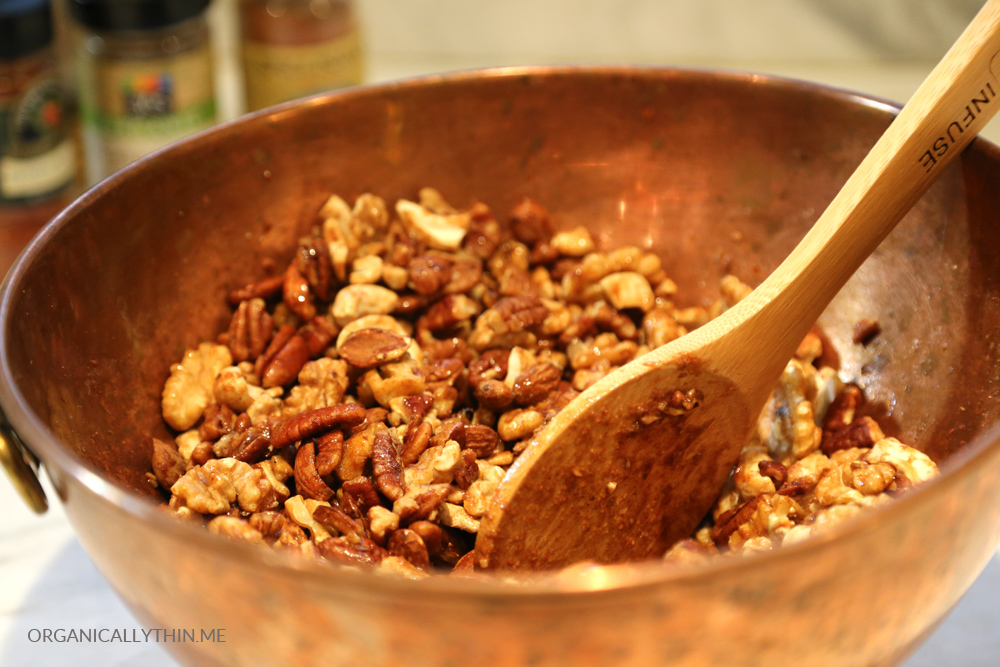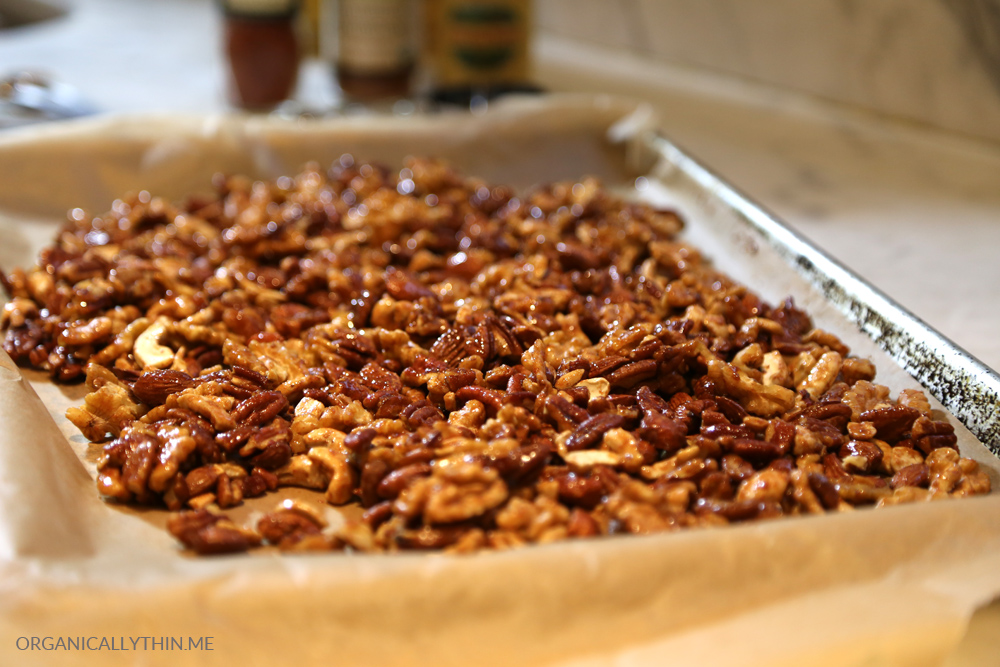 egg white
tablespoon water
1/2 teaspoon salt
1/4 teaspoon cayenne pepper
1/2 teaspoon smoked paprika
1/2 teaspoon cinnamon
1/4 cup brown sugar
1/4 cup coconut sugar
3 cups nuts
Preheat oven to 275.
Whisk the egg white in a large bowl with water until it gets white and frothy. Add all of the spices, whisk. Add nuts and stir with spoon. Bake on sheet pan with parchment paper for about 20 minutes. Check often, to make sure that the sugars do not burn. Stir, and bake for another 10-15 minutes, checking them often. Let them cool in pan completely, then break up the nut clusters with your hands.